Hardware & Infrastructure
We've been supplying IT hardware & infrastructure for over 25 years in the UK and worldwide.  We have Microsoft, VMWare, Cisco, and HP/HPE certified engineers and are ready to supply you market-leading and reliable IT solutions at cost-effective prices.
Remote Working
In recent times, there has been a huge shift in the way people work. With dispersed teams, new business challenges, and complex security issues, the needs of the agile workforce are evolving at lightning speed. WebEx enables organisations to collaborate effectively, work remotely and allow meetings to have a truly global collaboration experience.
Data & Fibre Cabling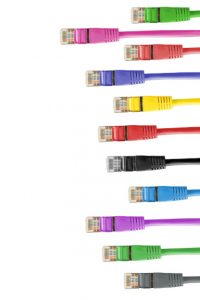 Our cabling services are second to none and we pride ourselves on consistently delivering a high standard of quality and reliability. Whether you're moving office or simply looking to improve your existing network setup, Brendata can help you to achieve this.
We specialise in many areas of cabling:
• Data cabling: CAT5, CAT5e, CAT6, CAT6a, CAT7
• Fibre cabling: OS1, OS2, OM3, OM4 - single and multi-mode (LC, ST, SC, FC)
• Telephone cabling
• Cable terminating
Our structured cabling solutions are installed by experienced and approved engineers and are fully tested upon completion. All cabling works conform to British Standards EN50173. All cabling works carried out by Brendata is certified for a minimum of 3 years.
Catering for all types of businesses, including but not limited to:
• Small, medium & large offices (Re-locations, fit outs, new offices and cabling improvements)
• Hospitality & restaurants
• Gymnasiums & leisure centres
• Hospitals & health centres
Are you confused about the hardware your business requires?
There is so much choice when it comes to PCs, servers and other network devices - you don't want to skimp on performance but you're working to a budget.
Brendata don't only offer hardware support services to businesses throughout the UK & Europe. We also supply a full range of computer equipment incorporating workstations, servers, storage, printers, and network equipment including firewalls, and routers.